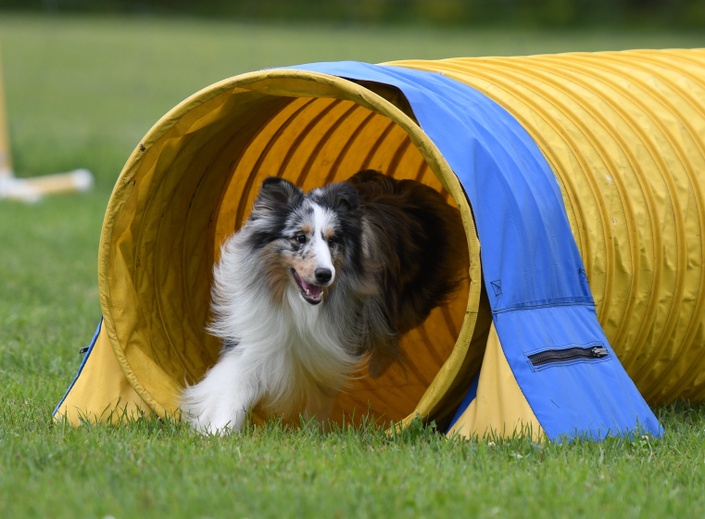 The Winning Way
Conditioning The Canine Athlete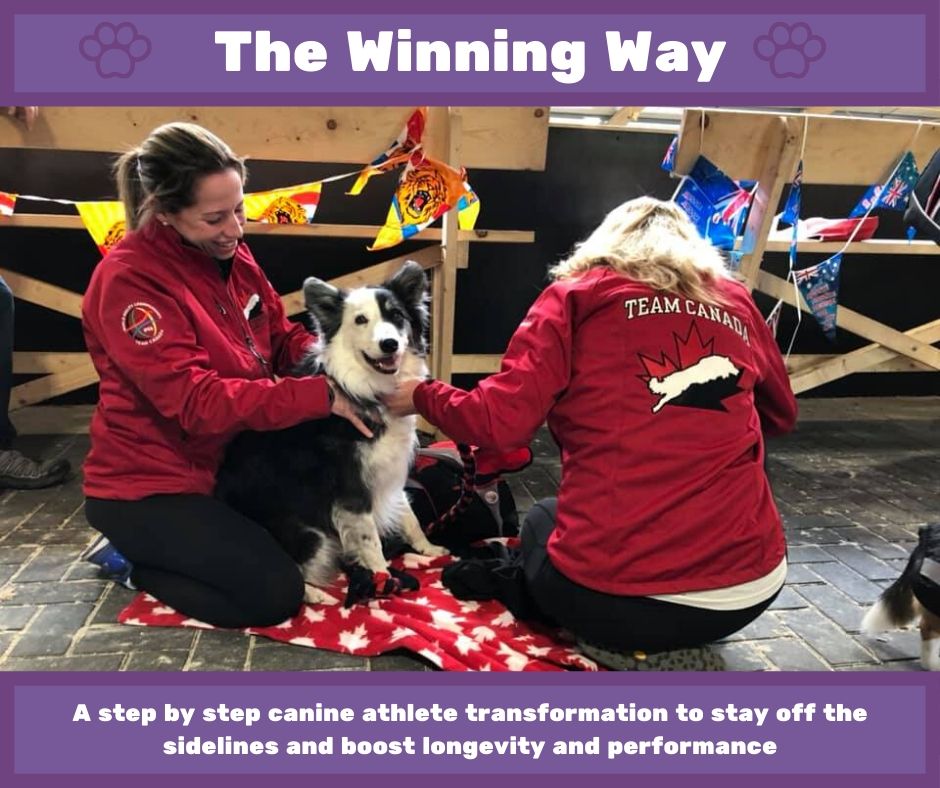 What's holding you back on taking your conditioning program to the next level?
I have taken many courses during my career of training, treating, and competing with canines and spent a lot of money too! Some had great videos made with fancy technology, others showed good progressions of exercises... but none of them ever taught me how to make what they were teaching a HABIT.

The key to success and improved performance, muscle tone, strength, flexibility is consistency…
This is the first program to bridge the divide between effective progressive exercises and the tools and support needed to make you successful.

This program is for you if….
You are desiring to improve your canine conditioning program to take your canine athlete to the next level.

You want to progress your dog from a "rookie" competitor to an "elite" one!

You're ready to take the guess work out of canine conditioning program design!
This program is for you if…
You want to avoid injury in your athlete!

You are looking to Improve performance during competition (no more knocked bars

or slow times or short jumps

!)

You desire a longer, pain-free career for your aging canine athlete.
This program is for you if…
You

need help

improv

ing your dog's

muscle tone.

You realize the importance of maintaining a certain fitness/health level.

You could benefit from learning sport-specific exercises.
The Winning Way is designed to get you and your dog to that next level! Join a community that will help keep you and your dog on track to succeed. The Winning Way course is a canine athlete conditioning course designed to help you get and stay on track for all your conditioning goals. Build training habits that you can stick to with your schedule and a community to help guide you along the way. See more details below!

The first 25 people who purchase the course will be entered into a draw for a free online gait analysis (Value $197.00)

Join today!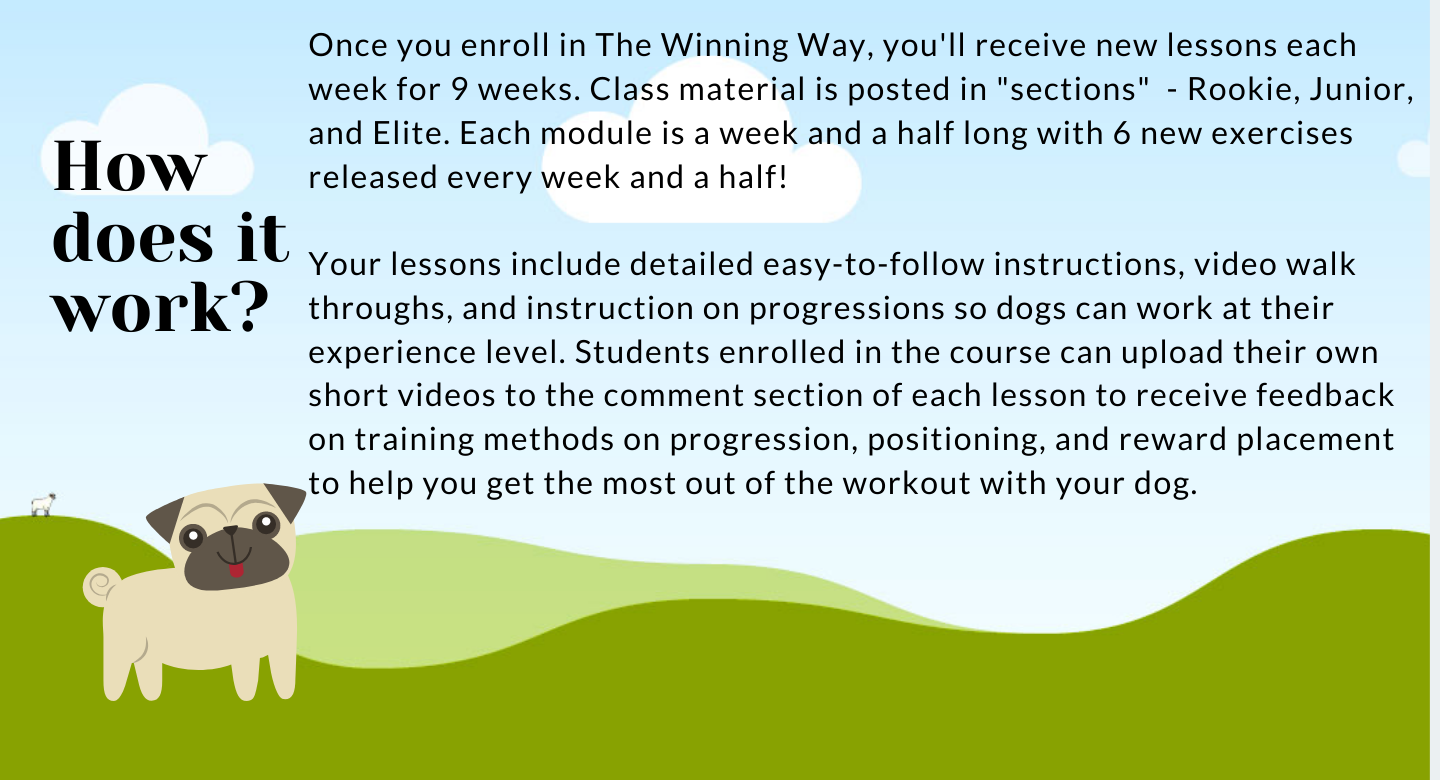 What's included in The Winning Way?


36 exercises with BONUS exercises over 9 weeks for your canine athlete

9 weeks of video feedback on EACH exercise - 1 video per exercise



3 LIVE group coaching calls (1 every

3 weeks

) so you can get your questions answered directly  from Carolyn




Full access to recorded coaching calls




Paired up with an accountability partner 




Access to the Winning Way Community FB group




E Book – Warm up and Cool Down of the Canine Athlete: An Evidence-Based Approach to Improving Performance and Preventing Injury
What Can I Expect from the Course?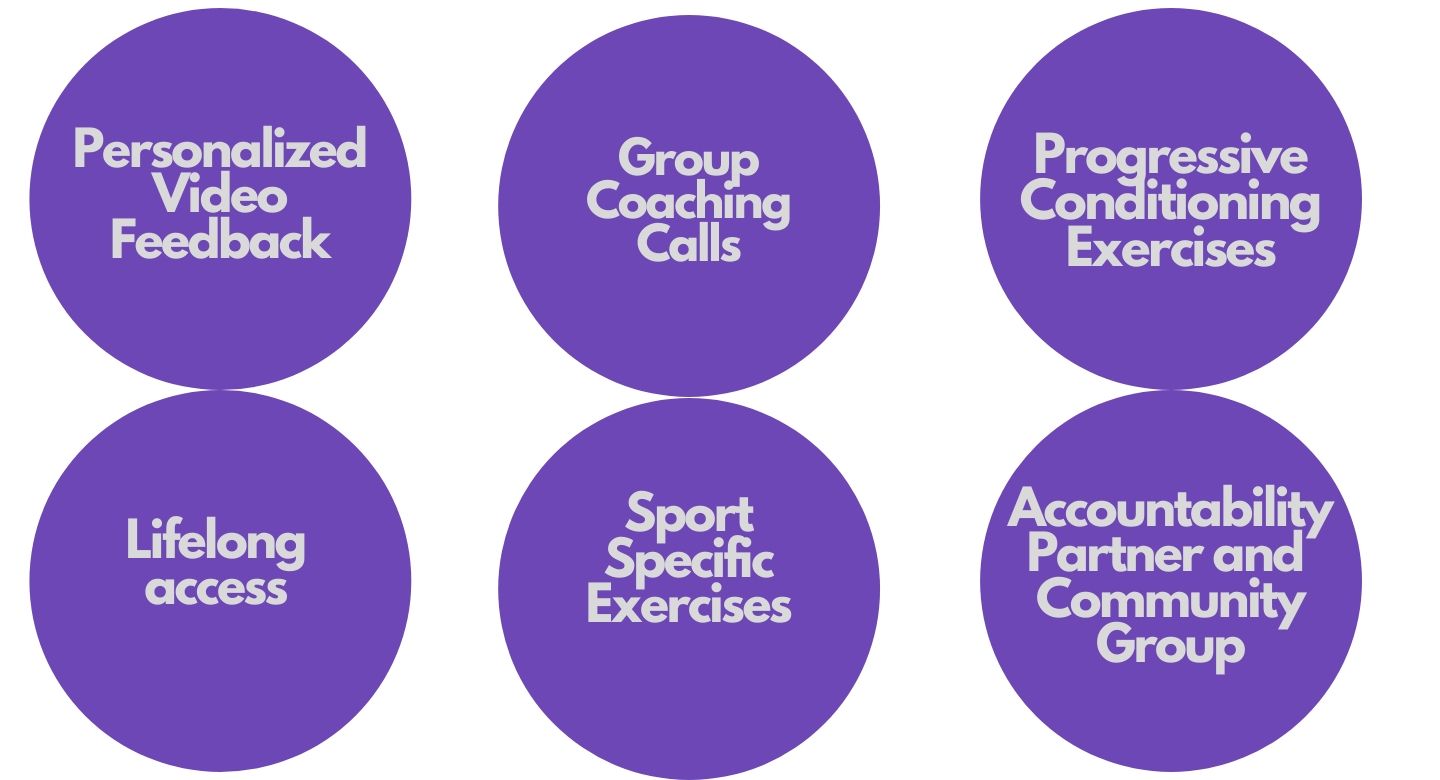 The MCR Elite Pack

This is a once in a lifetime offer for students in The Winning Way to upgrade to Elite Coaching with Carolyn. With only 8 spots available students in the MCR Elite Pack will receive even more customized feedback and interaction with Carolyn. Between her business and working with Team Canada for the World Agility Championships Carolyn could only open so many spots for this one-on-one coaching opportunity.
With the "MCR Elite Pack" you'll go through a detailed questionnaire on your dog's health and performance as well as planned goals for 2020 with Carolyn. In addition, to the Q&A lives the whole group will get, you would receive weekly 1:1 individual coaching calls. During these weekly calls Carolyn will discuss with you how to build canine conditioning into your personalized schedule, your concerns and any training difficulties your experiencing, support in building good training habits, and conversations about your goals and the sport specific exercises you can do to help you dog achieve those goal!
If you have any questions between calls, you'll be able to reach her directly through an instant messaging app. One of the biggest bonuses is the unlimited video feedback you'll get on all the exercises we go through in the course!

Your Instructor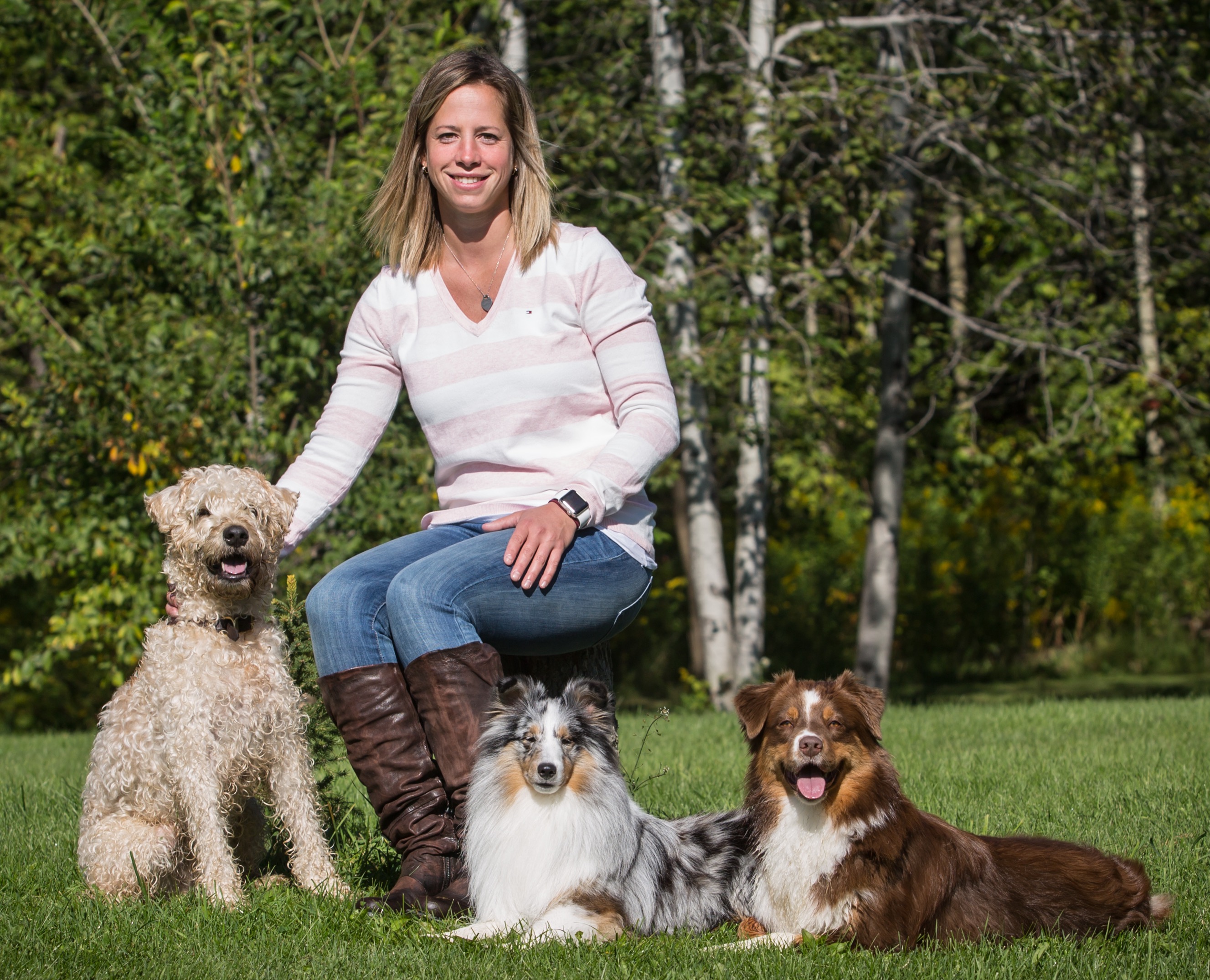 Carolyn McIntyre specializes in helping canine athletes reach superior physical performance through improved power, strength, stamina, turning ability, body awareness, and flexibility while minimizing injury and increasing longevity in their sport. She is the author of "Warm Up and Cool Down of the Canine Athlete: An Evidence-Based Approach to Improving Performance and Preventing Injury". She has a Master of Science in Physiotherapy and advanced training in Canine Rehabilitation through the Canadian Physiotherapy Association. She is also a two-time Team Canada Health Practitioner providing physical assessments and advanced fitness conditioning to the canines performing at the IFCS World Agility Championships.
Carolyn trains and competes in a number of dog sports with her Australian Shepherd Quinn and her Shelties Fifty and Shades

Frequently Asked Questions
Is this the right course for me?
You may be telling yourself "my current exercise program is good enough". You might be thinking "I've been disappointed with courses before". You probably have even tried a canine conditioning course before, but you got busy and lost interest. I'm right there with you. I've spent the big bucks only to be frustrated by the platform the course was held on. The instructor's lack of explanation or the details I desired. I've even bought a course, only to lose access to it in a few months. The cost didn't outweigh the benefits and I was left wanting. With all of this in mind, I've designed my canine conditioning course with major benefits! Lifetime access to all course material, including any updates! Budget-friendly equipment alternatives (you don't need no fancy equipment!) Accountability partners and community FB group to keep you on track. Step-by-step instruction for exercises, including sport-specific ones. Video feedback on your canine athlete's performance of each exercise in the program.
How long do I have access to the course?
How does lifetime access sound? After enrolling, you have unlimited access to this course for as long as you like - across any and all devices you own.
What if I am unhappy with the course?
We would never want you to be unhappy! If you are unsatisfied with your purchase, contact us in the first 30 days and we will give you a full refund.
What equipment do I need?
Very little! The course was designed to accommodate you and we give a number of suggestions on alternatives to replace the equipment you may not have. In fact, there's an entire module on household items you can use!
When does the course start and finish?
The course starts on Feb 23 when enrollment closes and you will have 9 weeks of course feedback. Your lifetime access means you can always come back to review course material such as lectures, videos, and comments made during the course.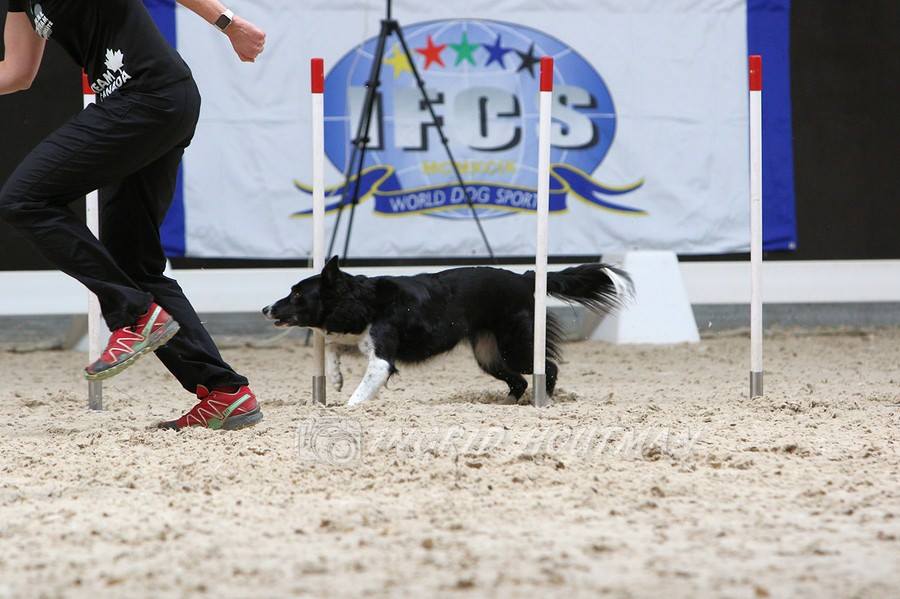 "The class format is so very easy to follow and the information concise. I loved that the descriptions and videos of the exercises were to the point. I don't like spending a lot of time reading and watching videos—I want to be working my dogs! I also really appreciated that Carolyn suggested various pieces of equipment so that I didn't have to have exactly the equipment that she was using. I am a HUGE fan of canine conditioning. I think it's up there with agility skill training!
- Tiffany Salmon and Chill, Team Canada Agility 2019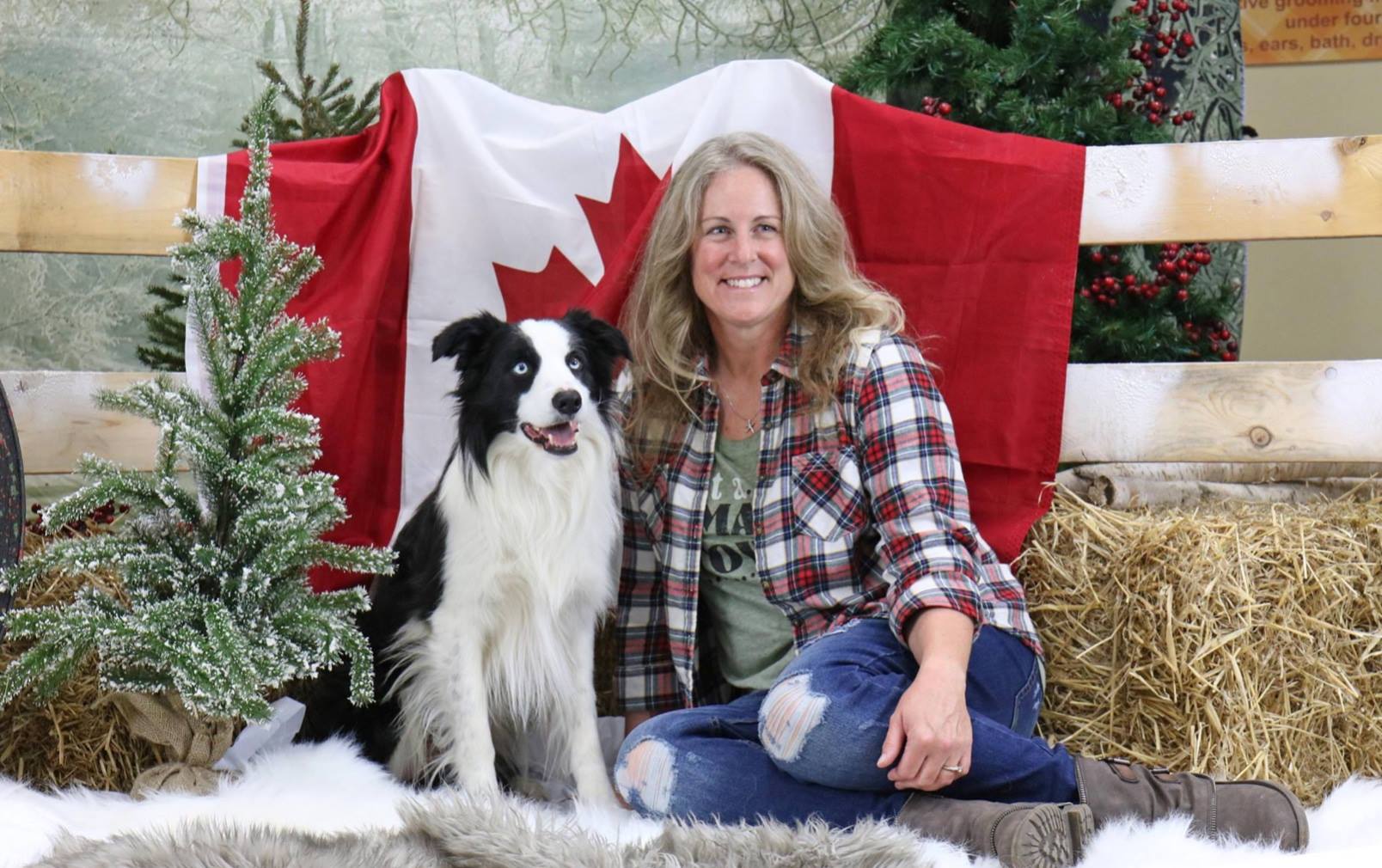 "I loved the step by step online layout; easy to follow along and understand written instructions as well as videos. The content was comprehensive targeting all aspects of the dog's body. I also appreciate that I do not need an expensive 'gym' for my dog, that I can use a few token dog related exercise products as well as house hold products to achieve the same results. Carolyn is thorough in her instruction; she provides just enough detail without being overwhelming, and I appreciate her scientific based research that she uses as a baseline in her teaching. "
- Liana Klohn and Flight, Team Canada Agility 2019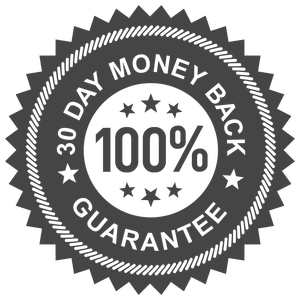 Please note, online courses are subject to VAT, GST, and other forms of sales tax. Students may have to pay consumption tax when they purchase the course

This course is closed for enrollment.